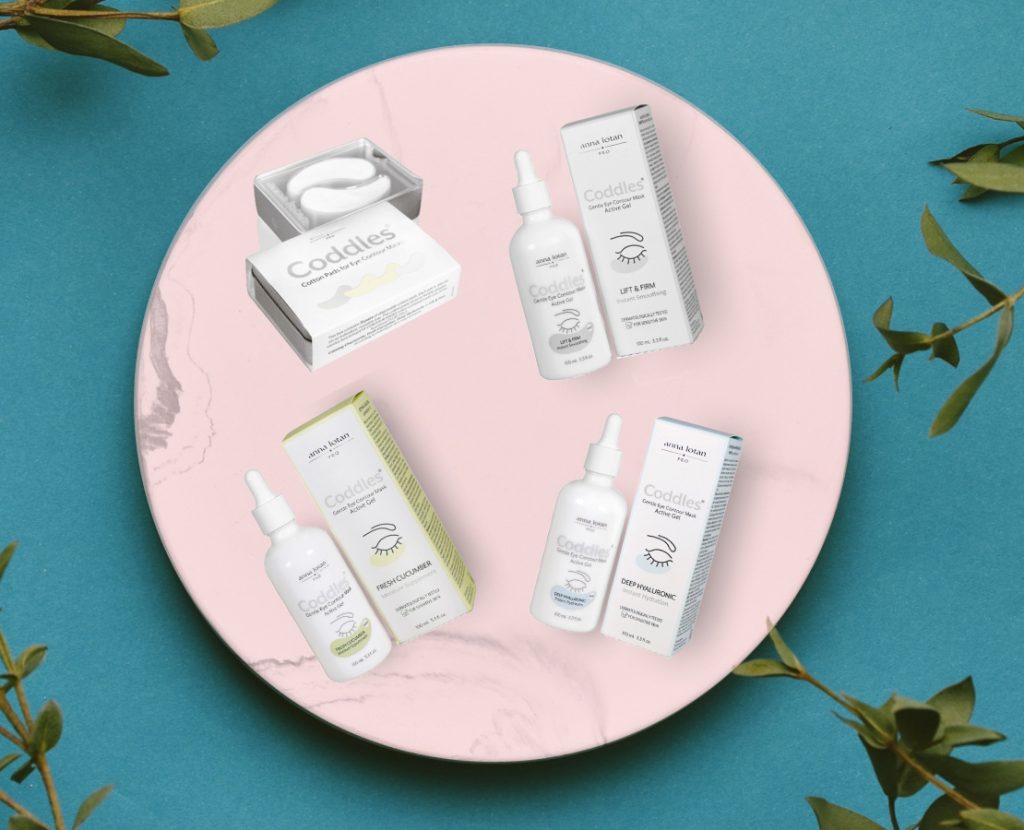 Coddles Eye Gel Masks – An Esthetician's Guide to Dealing with Common Under Eye Problems
Under-eye skin appearance plays a pivotal role in one's appearance. That's why it is important to tackle under-eye skin issues early on. Several factors influence the look of under-eye skin the most common being diet, allergies, age, and genetics.
A high salt diet or allergies may cause temporary under-eye puffiness, nevertheless, the most common problem is aging. Anna Lotan PRO has a variety of skincare products from its unique Coddles collection designed to combat various underlying eye skin problems allowing you to age gracefully.
The unique Coodles eye mask gels by Anna Lotan PRO tackle specific under-eye issues thanks to their state-of-the-art ingredients and components. Let us now explore some of the most common underlying eye skin problems and their non-surgical remedies.
Common Under-Eye Problems and Their Remedies
Under-eye puffiness, also commonly known as festoons, comes in varying degrees of severity. When someone ages, the tissues around the eye relax, and the fat under the eye bulges. This extra layer of skin under the eye causes eye puffiness.
The remedy: Although surgical procedures are popular, not all cases require them. Non-surgical gel components in the Coddles Lift and Firm gentle eye contour mask gel combine bio-peptides for skin firming. The gel formula works collaboratively with the natural film former to reduce eye contour wrinkles and is dermatologically tested for sensitive skin.
The most common factor for dark under-eye circles is not always lack of sleep. Several other factors can cause dark circles; these include age. With age, the skin beneath the eyes becomes thinner, losing fat and collagen, and causing the skin to lose its elasticity. When this happens, the blood vessels beneath the eyes become visible, causing the under-eyes area to darken.
Other causes of dark circles are eye strain, allergies, and dehydration. Dehydration is a common cause of dark circles because it causes the skin beneath your eye to look dull when your skin isn't hydrated. As a result, the skin beneath begins to look dark because it is near the underlying bone.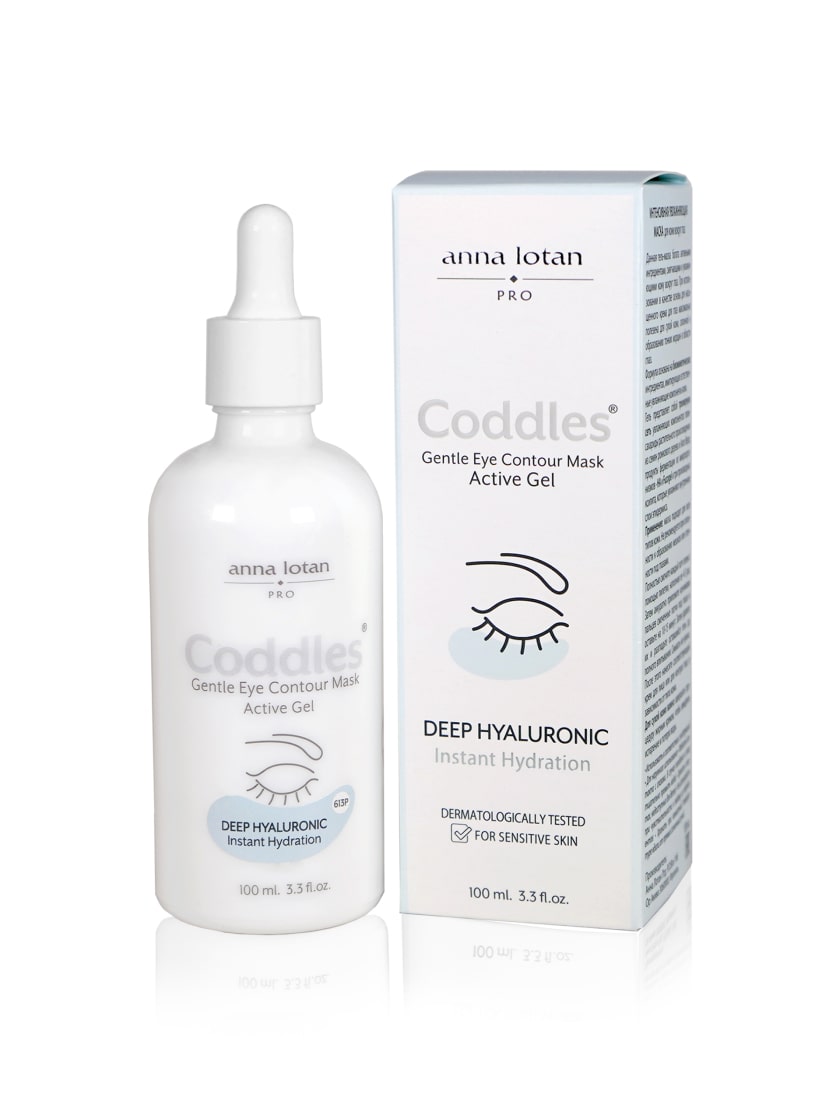 The remedy: Several factors could help you eliminate under-eye dark circles. Sleep and water are imperative, coupled with natural moisturizers that include hyaluronic acid and retinol. The Coddles Deep Hyaluronic gentle eye contour mask gel quenches the eye contour area thanks to a wealth of active moisturizing ingredients. It provides maximum benefit to dry skin under the eyes when used as a base for rich eye cream.
 To increase the skin's water reserve, the gel is composed of other moisturizing components like plant-derived polysaccharides derived from Aloe Vera and Carob seeds. They work collaboratively with other hydrating derivatives to hydrate the inner epidermal layers of the skin.
Another beneficial moisturizing gel is the Coddles Fresh Cucumber gentle eye contour mask. Its unique formula combines cucumber extract with intensive hydrating components like Aloe Vera leaf gel. It allows the skin to retain its moisture coupled with Papyrus Tube extract, which refreshes the skin and provides it with an immediate sensation of comfort and hydration.
Under-eye wrinkles are fine lines around your eyes; they can be caused by several factors, which include genetics, aging, smoking, and frowning. The first thing women want to do when confronted with under-eye wrinkles is to ask for Botox. However, Botox injections are not always the solution; they could sometimes worsen the problem. Injecting Botox under the eyes weakens the muscle which supports the skin under the eye and could potentially exacerbate the problem.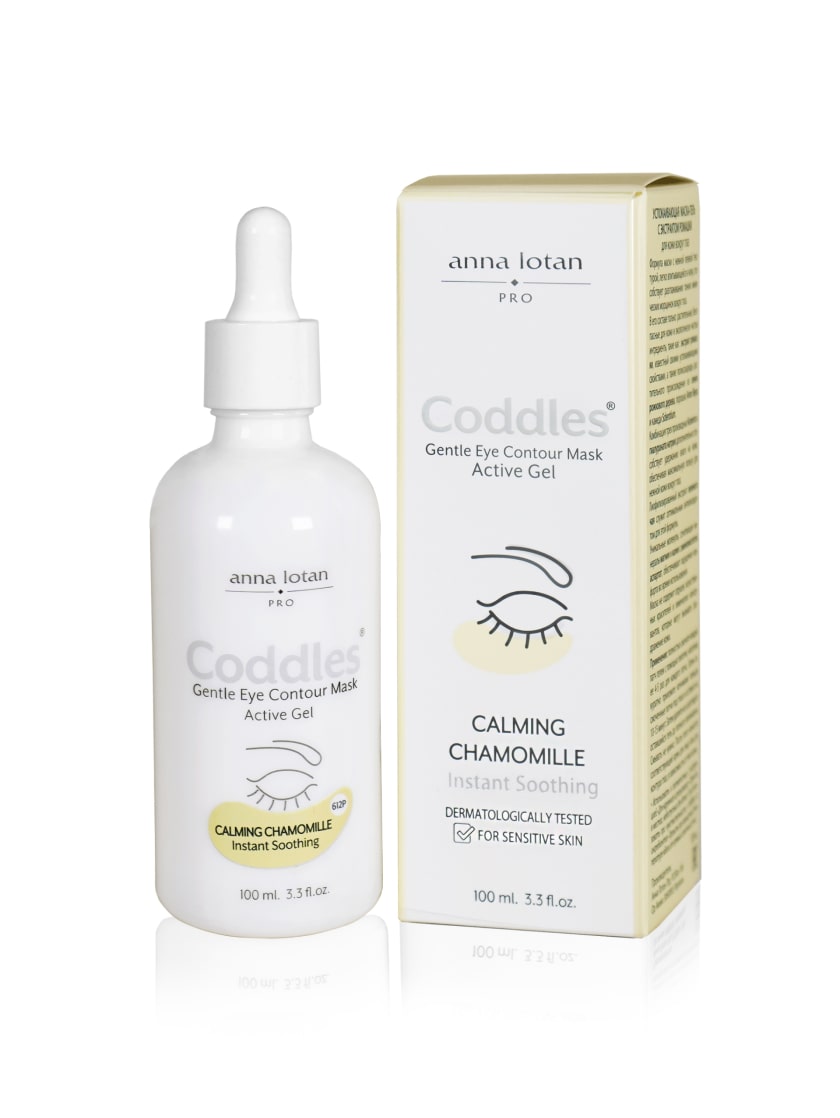 The remedy: Under-eye wrinkles can be visibly reduced by trying facial exercises to tighten the skin. Specific exercises prove helpful in tightening the skin under the eyes. Avoiding exposure to the sun and gently exfoliating and moisturizing the skin is vital. The Coddles Calming Chamomille under-eye mask gel is composed of skin-friendly extracts and chamomile flower extract. The mask enriched with green tea extracts provides the under-eye skin cells with the needed antioxidants for firmer, smoother skin.
You could also opt to use the Coddles Lift and Firm eye mask gel, which combines biopeptides with natural products like Carob seed for easy absorption. To improve the skin's firmness, the gel contains a flexible film former for a smoother and firmer skin tone.
How to Apply the Coddles Eye Gel Masks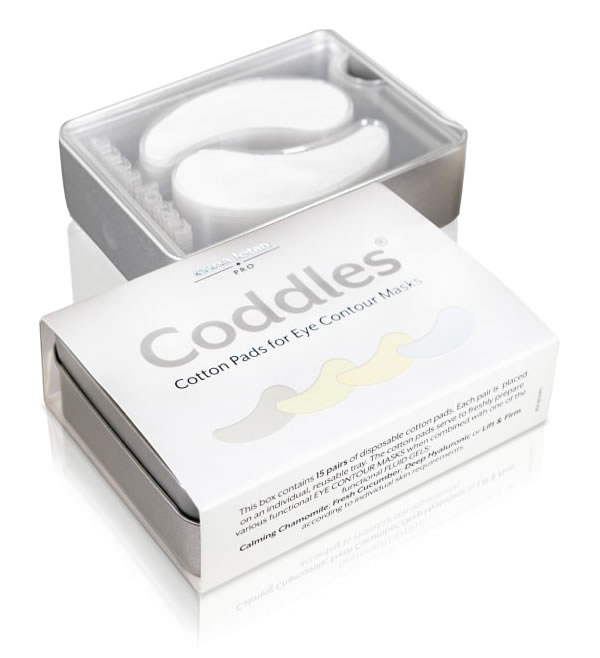 The Coddles collection by Anna Lotan Pro includes disposable Cotton Pads. The non-woven pads uniquely designed to absorb the various gel formulas can be used as disposable under-eye masks. By providing the Coddles pads not as pre-moistened, but dry and separately from the fluid formulations, Anna Lotan PRO offers an efficient and unique solution against using robust preservative systems in its formulations, usually found in pre-moistened pads, which also tend to dry out relatively quickly.
To apply the gel, moisten each pad with the fluid gel with no more than 4 to 5 drops. Gently attach the moistened pads under the eyes with your fingertips and leave them for 10-15 minutes. Follow the procedure with appropriate facial or eye contour cream according to your skin type. Makeup can be applied within 2-3 minutes of removing the mask.
With so many treatment remedies available, Anna Lotan PRO's products for licensed estheticians definitely stand out and provide a unique combination of gel therapies to treat under-eye bags, dark circles, and wrinkles. To learn more about Anna Lotan PRO's newly launched Coddles eye mask gel collection and see how they visibly rejuvenate the skin visit Anna Lotan PRO.